What makes a great #vanlife photo? Kind of a tough question, isn't it?
The thing is, we all "know" a great photo when we see one; and, although there's definitely no shortage of #vanlife photos on social media to keep us inspired, it can be tricky to nail the look that you're going for. 
It doesn't matter if you have a smartphone, a point-and-shoot camera, or a DSLR. The photographer's rule is that "the best camera is the one that's with you," and that's the rule we're going to apply today.
In this post, we'll walk through five steps to shooting the best #vanlife photos—with whatever tools you've got. 
Getting into the outdoors is the most important part. You don't need a complicated setup (camera or camper) to start shooting the best #vanlife photos. So, let's get out there! 
---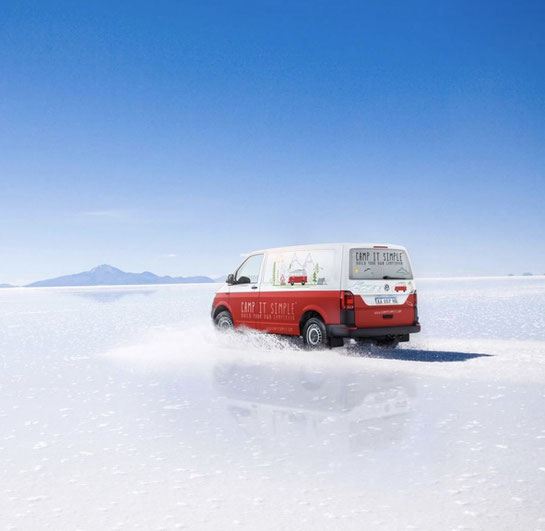 Show Off Your Setup
The first—and best—place to start when creating #vanlife photos is, quite simply, with your van itself: specifically, your van's setup. 
There's absolutely no way that you've got the same way of organizing your gear/using your space as someone else does. We're all unique, after all, and focusing on this is a great place to start creatively. 
Even with Camp It Simple, everybody organizes and customizes their setup differently—that's the beauty of photographing your camp setup. For example, I might have the same structural setup as someone else who uses the Camp It Simple system, but there's no way that anyone uses their space or has customized their van in the exact same way as I have. 
So, start by brainstorming about what makes your setup unique. Do you have a sick shower setup? Do you have a hack for organizing your food? Do you have a clever way to wash and dry your clothes? Photograph it. 
Start by documenting these details; this is not only a great way to inspire yourself photo-wise, but it's also to inspire others who are looking to learn more about your #vanlife lifestyle.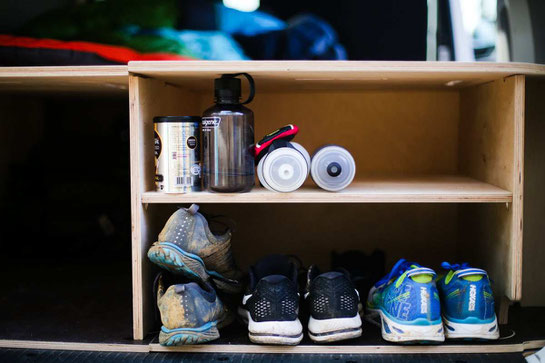 Wait For—or Wake Up For—"Golden Hour"
If you're car camping (or #vanlife-ing), there's a good chance that you're either a.) awake for sunrise, b.) awake for sunset, or c.) awake for both.
This is important in terms of photography because the best light of the day appears during these two times: i.e. right after sunrise, and right before sunset. In the photography world, this is known as "golden hour." (It's not too hard to guess where this name comes from; the light during these two windows of time is warm, golden, and wonderfully flattering.) 
Take advantage of this light as the time to shoot your most picturesque, glowy images. "Golden Hour" is a great time to shoot landscape photos (did you wake up with a great view?); portraits (does your camp partner look especially #fab when making his or her morning coffee?); and "big picture" shots (did you score a sick #campspot for tonight's camp?) 
Think of "Golden Hour" as your prime-time photo opportunity. Keep your camera around during these windows of time and watch the magic unfold. 
We'll talk a little more, now, about "big picture" shots, and how important they are when sharing your #vanlife experiences with your audience.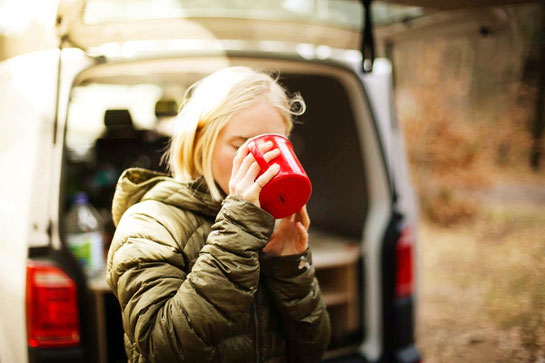 Share the Big Picture
Just as it's important to take photos of what makes your setup unique, it's also important to showcase the great outdoors itself. 
The best way to do this is to take some nice, wide shots of your van (and/or camp setup) in nature itself. You don't need any specific camera gear to do this; this is about getting the big picture, and for that, you just need to take a few steps back from your subject.
That being said, it's easier to take these photos if you've got any equipment with a wide-angle lens (i.e. DSLR wide-angle lens, a GoPro, a Sony action cam, or even a wide-angle attachment for your smart phone.) 
Don't have the most "gorgeous" of locations to camp? Shoot it anyway! Taking these photos is about sharing the reality of your camp life; we all know that not every single night ends on a cliff overlooking a lake overlooking a chain of mountains overlooking the ocean. (Hah.) 
So. Shoot it anyway. Share it anyway.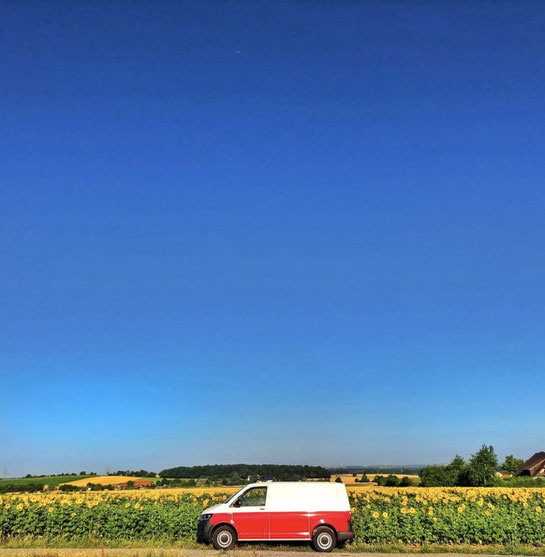 Food: Inside or Outdoors, Always an Instagram Hit
If there's one place that's known for sharing of food photos, it's Instagram. They're always a hit, and this is no exception when it comes to #vanlife. …it's not that we live the #vanlife for the likes, but are any of you looking to grow your social media accounts? 
If you're looking to boost your number of followers, food is a good angle to hit. Eating is something that all of humanity has in common, and there's something so appealing to audiences about seeing eating and food in different, unique situations. 
No matter how "normal" it feels to you, your #vanlife breakfast, lunch and dinner time are probably very different than most of your followers' mealtimes—so, capture that! 
Try to keep it honest—there's no reason to "over-do" your setup—but it's always a great "storytelling" trick to show your van in the background. This helps to tie the whole image together of your #vanlife mealtime.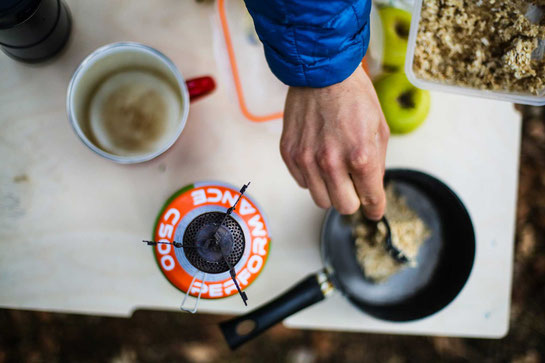 Shoot What You Can—Edit What You Can't
It doesn't matter if you're a pro or a beginner—at some point, all of us take a shot that could benefit from some post-production magic. 
For some more serious, computer-based editing I recommend Polarr's programs. These innovative programs allow you to get into the nitty-gritty of editing your work, and are more accessible price-wise than some of the classic photo editing softwares (like Adobe's Creative Suite, for example.) 
But, as those of us who live on the road know, it's not always possible to whip out our computers. Smartphones are more powerful than ever, and believe it or not, it's actually possible to do most photo editing directly on your phone itself. 
If you're into filters, VSCO is a great go-to application for mobile editing. Its filters range from subtle to dramatic, and the application is free to download. 
If you prefer to fine-tune your images yourself, Snapseed is the way to go when editing on your mobile device; with Snapseed, you can also choose from a selection of pre-created filters, but you can also control around 20-30 different variables of your image (exposure, shadows, highlights, structure, 
And, of course, Instagram itself comes with built-in editing tools. I actually almost always use Instagram's built-in tools before posting a shot; it's a great way to throw some final touches on your image, and to make sure that it looks the way you'd like it to before you share it.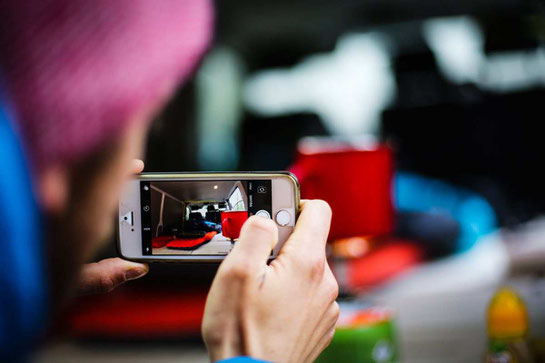 ---

About the Author: Kirsten is an adventure sports photographer and has been a CAMP IT SIMPLE user from day one. Her work can be found in a wide range of publications, including Outside Magazine, Runner's World, and the New York Times' sports section. She loves a good run and Michigan beer. You can check out more of her work on Instagram or her website.